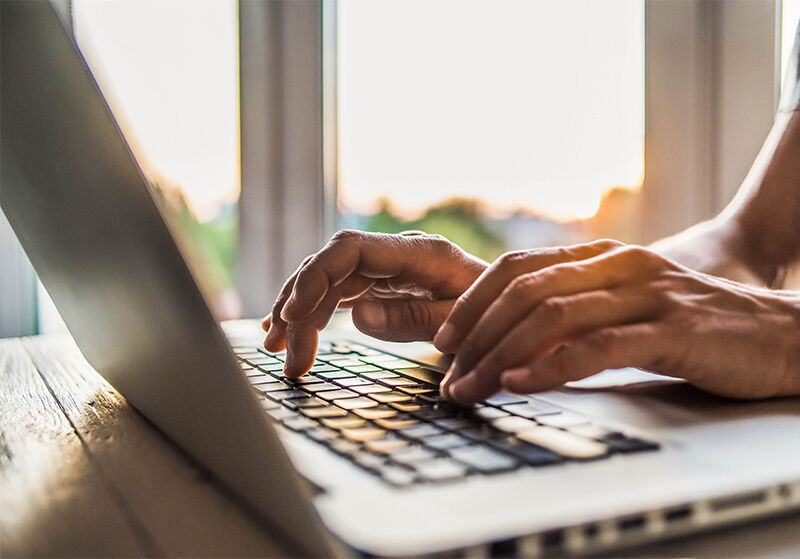 Says Biden is the candidate who can "Make America America Again"
While millions of votes are already cast across the United States, my words are meant for those undecided or hesitant voters who are out there.
I heard a comment that aptly applies to this election cycle: Make America America Again. What would I like to see happen?
1. Make America a respected leader of the world again.
2. Make America respectful of science and intelligence again.
3. Make America a place where people are judged by the content of their character rather than by the color of their skin. (Martin Luther King)
4. Make America a place where the disabled are not mocked by their president.
5. Make America a place where the American dream can be pursued by all once again.
6. Make America a place where those who need help get a hand up rather than a middle finger. (Mike Royko)
7. Make America a place with clean air, pure water and broad forests, free from those who would destroy them in to make an extra buck.
8. Make America a place where people can drive across a bridge without fearing it might collapse, or ride on energy efficient public transportation rather than in packs of vehicles on congested highways, or not fret about how long it will take for ocean-side cities to be swallowed by rising waters because ice caps are melting, or walk into a county courthouse or other public building without worrying about which employees are armed.
9. Make America a place of liberty and justice for all again.
Joe Biden is the presidential candidate who has the decency, courage, intelligence and willpower to Make America America Again. If he does not have an answer, he will ask for advice or help from intelligent cabinet members and others who will be brave enough to enlighten him without fear of being fired in a fit of pique.
---
Says Trump should be denied a second term; supports Greenfield and Scholten
As a former DHS history teacher, I wonder how the Declaration of Independence would be written today. Instead of listing the abuses of a tyrannical king, we might list charges against our current president. Following Jefferson's words, "To prove this, let facts be submitted."
· He has watched more than 215,000 Americans die of a pandemic without taking it seriously and without taking responsibility.
· He has attempted to remove millions of Americans from their health insurance with no plan for denial of coverage due to preexisting conditions.
· He has divided the American community by turning white voters against minority voters and states against states.
· He has planted doubt about the validity of our democratic election process and manipulated our relationship with Ukraine in order to further his reelection.
· He has consorted with and admired autocrats like Vladimir Putin and Kim Jong Un.
· He has used the presidency to enrich himself by continuing his businesses and profiting from interest groups using his hotels.
· He has endangered the lives of our grandchildren by denying climate change science, withdrawing from the Paris Climate Accord, and providing favors to the fossil fuel industry.
"A Prince (or president) whose character is thus marked by every act which may define a Tyrant, is unfit to be the ruler of a free people." We therefore should deny President Trump a second term as well as Republican Sen. Joni Ernst who enables him. Teresa Greenfield, in a recent visit to a Denison small business, offered pragmatic solutions to invigorate our rural Iowa economies.
We should also give J.D. Scholten a chance to renew our sense of decency. He cares. He has visited all communities in the district and has participated in every public forum. His opponent, Randy Feenstra, has not. We can do better.
---
Supports Knowles in hospital board election
The continuing deficits at Denison's Crawford County Memorial Hospital must be stopped, now! When we see the list of wages paid to employees, we see that some employees...particularly physicians...are paid $500, even $1,000 a day!
Taxes to support the hospital are too high. Some local residents go to other hospitals.
The former hospital was not good enough for a few, and now, continuing deficits are appalling. Finances are out of control. There's huge debt: millions of dollars must be paid back over 30 years. The board of directors have not done their jobs.
Rich Knowles is the one who can bring much needed change. He can drain the hilltop swamp. Expect changes to begin at once. Let's drain the swamp! Only Rich Knowles gets my vote for hospital board. Vote only for Rich Knowles for hospital trustee.