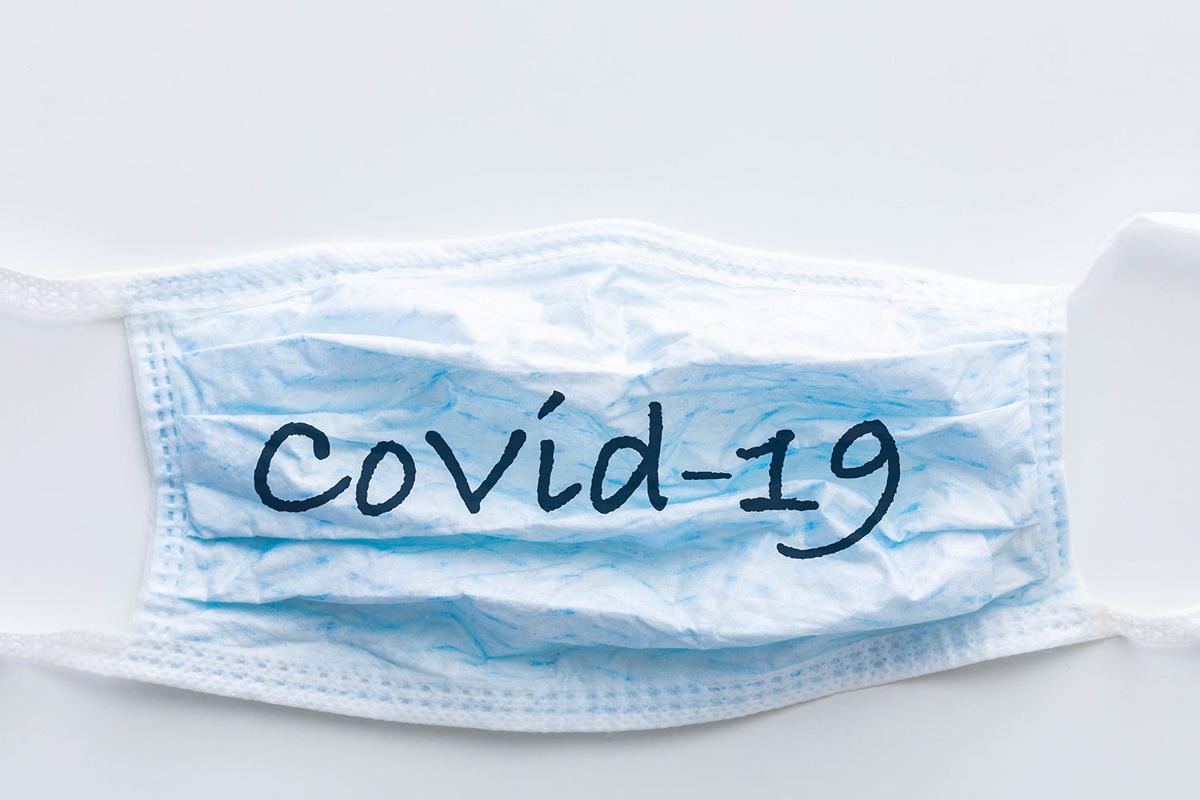 Gov. Kim Reynolds announced on March 14, a month ago, that community-based transmission of COVID-19 was taking place in Iowa.
On that date there were just 18 confirmed cases in the state. As of Monday, the number of cases in Iowa stood at 1,710, with 43 deaths.
The number is undoubtedly higher today.
On April 3, 11 days ago, the Centers for Disease Control (CDC) released a new recommendation that people should wear "cloth face coverings in public settings where other social distancing measures are difficult to maintain (e.g., grocery stores and pharmacies), especially in areas of significant community-based transmission."
The CDC recommends using "cloth face coverings to slow the spread of the virus and help people who may have the virus and do not know it from transmitting it to others."
The virus can be transmitted from one person to another when an infected person coughs or sneezes. According to the CDC, it can even be transmitted by speaking.
One of the reasons COVID-19 is so dangerous is that many people can get it without exhibiting symptoms, which means anyone can walk around and spread it to everyone nearby.
While cloth facemasks don't do all that much to protect the wearer, they do much more to protect others if the wearer is infected.
Cloth masks capture many of the virus-carrying respiratory droplets from an infected individual before they escape into the air and end up in someone else's lungs.
I sat outside of a local grocery store for a little bit on Saturday and observed that most people going in and out of the store were not wearing masks. A few, but not all, of the employees wore masks.
The first United States citizen died of COVID-19 on February 29.
The 100th died 19 days later.
The 10,000th died 20 days after that.
The 20,000th died after just another six days.
The numbers are going in the wrong direction.
Because of limited testing, we still have no idea how prevalent the novel coronavirus is in Crawford County.
If the virus isn't all around us, it's not because we've all been doing the right things.
But our luck isn't going to hold.
According to the CDC, infected individuals can transmit the disease for weeks.
Take a leap and imagine all the people you could infect – and possibly kill – by walking around, day after day after day, blissfully unaware that you have the virus and the disease it causes.
I fear for all the workers at the grocery stores, at Walmart and other businesses that are still open for walk-in traffic.
Those employees see hundreds or thousands of customers every day and breathe the air they exhale.
The likelihood is high that some of these front-line workers – the ones we depend on for food, medicine and all of our household needs – will be infected by a modern-day Typhoid Mary walking down the aisle.
Give them a break. Wear a mask.
We've already had at least one death in Crawford County.
If we continue on our present path, we'll almost certainly see many more cases in our community and likely more deaths.
We can't do a lot for anyone who is currently infected. There is no vaccine and no proven treatment.
About 80 percent of infected individuals will not require hospitalization; of the other 20 percent, most will recover.
But it will be a death warrant for some.
If we truly want to reopen the economy, it may have to happen with everyone wearing a mask.
If everyone started wearing a mask today – everyone – then in about two to three weeks we would likely see cases decline.
IF we're still lucky in Crawford County and the case numbers remain low here, this would be a way to help keep them low.
Don't think of it as protecting yourself. Think of it as protecting others.
And hope that everyone else will do the same for you and the ones you love.
Type CDC diy cloth face coverings into the Google search window for a page of cloth masks you can easily make at home.