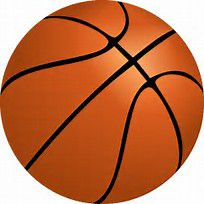 Ar-We-Va hosted Westwood, Sloan for a pair of nonconference basketball games on Thursday night at Westside.
In the opener, visiting Westwood knocked down 13 three-point shots en route to a 75-39 victory over the Ar-We-Va girls.
The nightcap went to overtime, as the Ar-We-Va boys picked up their first victory of the season with a 53-46 triumph in overtime against the visiting Rebels.
Thursday's 36-point loss at home dropped Ar-We-Va to 3-3 overall on the year.
Ar-We-Va trailed by only 14 points at halftime at 39-25, but Westwood outscored the Rockets 36-14 in the second half to win going away.
Westwood drained a total of 13 three-points in the win, including seven in the second half alone.
Leslie Luft led Ar-We-Va with 14 points to go with three rebounds.
Jadeyn Smith added 12 points and four boards.
Sara Schurke also had five points and four boards.
"We played most of the first half pretty well, as the pace was fast and we moved well. We got into foul trouble in the second quarter and couldn't keep up the pace," commented Ar-We-Va coach Dan Kock.
"In the second half, they (Westwood) hit a lot of threes and we didn't shoot well. Overall, we made some improvements in ball control and offensive patience, but we need to work on boxing out and rebounding," he added.
Thursday's contest was a battle of winless teams, as Ar-We-Va went in 0-5 and Westwood 0-7.
In the end, Ar-We-Va pulled out a seven-point triumph, as the two teams went to overtime.
Ar-We-Va trailed 33-29 to start the fourth quarter, but the Rockets outscored the Rebels 11-7 in the final period to force overtime at 40-40.
Matt Wilken's Ar-We-Va team then outscored the Rebels 13-6 in overtime for the win.
Will Ragaller led Ar-We-Va with 14 points, adding seven boards and five steals.
Andres Cruz chipped in with 10 points, six boards, five assists and three steals.
Kyelar Cleveland had seven points, five boards and two assists. Braeden Kirsch also had seven points with three boards.
Cooper Kock chipped in with five points and a team-high 16 boards, while Damon Ehlers and Kalon Cleveland each had five points for the Rockets.
"I was very proud of how our guys got back up and played hard after taking it on the chin big time against Coon Rapids-Bayard on Tuesday night," commented Wilken.
"We are going to have some growing pains with such a young team, but I'm enjoying the progress we're making," he added.