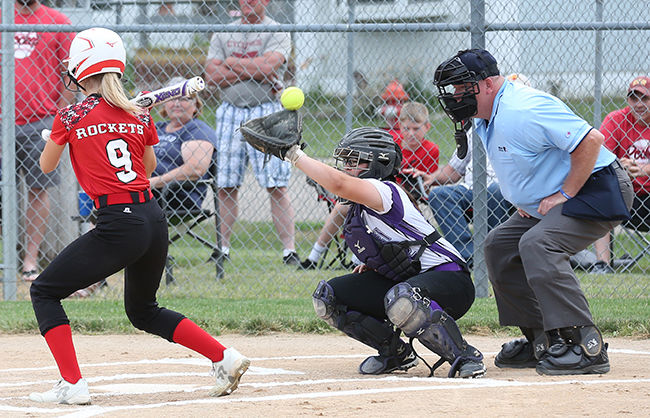 Boyer Valley pushed the winning run across in the bottom of the seventh inning on Monday night, as the Lady Bulldogs won their initial game of the 2020 softball season with a 2-1 triumph over Ar-We-Va at Dow City.
With the win, BV moved to 1-3 in the Rolling Valley Conference and overall.
The loss, meanwhile, dropped Ar-We-Va to 1-2 in conference play and overall.
Ar-We-Va went up 1-0 in its first at bat, as Hannah Kraus led off with a double and came around to score on a single by Jadeyn Smith.
BV tied it with a run in the third and then won the contest with a run its final at bat in the seventh.
Statistics for BV were not available.
For Ar-We-Va, Smith went 3-for-4 with a double and one RBI.
Kraus finished 2-for-4 with a double and one run. Kora Obrecht also was 2-for-4 with a pair of singles for the Rockets.
Smith went the distance in the circle for Ar-We-Va, as she gave up the two runs on six hits with seven strikeouts and no walks.