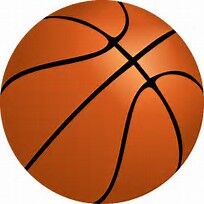 Creston enjoyed great success in the second and fourth quarters on Friday night, as the Panther boys knocked off Denison-Schleswig 77-48 in Hawkeye 10 Conference basketball action at Creston.
The loss dropped D-S to 2-2 in the Hawkeye 10 and 4-5 overall going into a nonconference game with Sergeant Bluff-Luton on Thursday night at Denison.
The first quarter on Friday night was tight, as Creston led by only three at 21-18 after the initial eight minutes.
Creston then outscored D-S 20-6 in the second quarter to take a 41-24 lead at halftime.
The third quarter was tight again with Creston holding a 19-18 scoring advantage for a 60-42 lead going into the fourth.
The host Panthers scored 17 of the 23 points over the final eight minutes to win going away.
"We ran into a really good team at their place after a long road trip," commented Denison-Schleswig coach Derek Fink.
"Creston got off to a hot start and we were able to match them in the first quarter. However, we turned the ball too much in the second quarter and couldn't get enough stops defensively, as they really took over the game before halftime," he added.
"We put together a couple of rallies in the second half, but once again we didn't guard well enough and didn't take care of the ball enough to give us a chance," noted Fink, whose team turned the ball over 21 times.
D-S also struggled at the free throw line, as the Monarchs were just 5-of-14 on charity tosses.
For the game, D-S was 7-of-16 from behind the three-point arc and 18-of-37 overall from the floor for 48.6 percent.
Evan Turin scored 11 points for D-S and was the lone Monarch player to reach double figures.
Aiden Schuttinga added nine points and four assists. Braiden Heiden had seven points and five boards.
Hunter Emery also had seven points, three boards and two assists.
Matthew Weltz contributed four points and two assists. Jaxon Wessel also had four points, while Carson Seuntjens finished with three points, three boards and two assists.
The D-S junior varsity boys beat Creston, 58-46.
Lance Arkfeld and Carson Seuntjens each scored in double figures for D-S with 14 and 12 points, respectively.
Lucas Segebart also had eight points for the Monarchs, which led 28-26 at halftime and 45-32 going into the fourth quarter.
Jaxon Wessel added six points for the winners, while Luke Wiebers and Gavin Hipnar each had five. Jake Fink and Jakob Wigg each netted four points as well.
The D-S freshmen boys picked up a 57-49 win at Creston.
Lance Arkfeld poured in 27 points to lead D-S, which trailed 43-40 after three quarters.
The Monarchs outscored the Panthers 17-6 in the fourth for the win.
Luke Wiebers added nine points. Jake Fink had five points, while Kole Towne and Noah Faya each had four.
"We scored a season-high 57 points and nine guys scored, so that was really good to see," commented Denison-Schleswig coach Chris Eller.