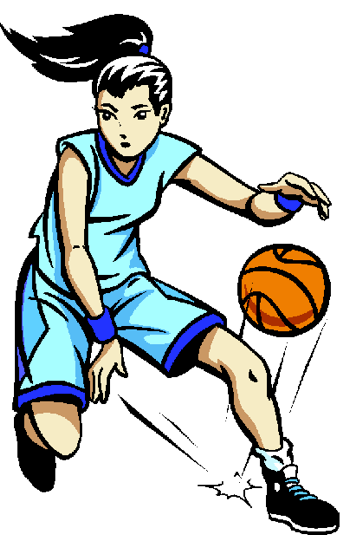 The Denison-Schleswig girls turned the ball over 20 times and struggled offensively in the second and third quarters on Friday night, as the Monarchs lost 63-58 at Creston in Hawkeye 10 Conference basketball action.
The loss snapped a four-game win streak for Class 4A No. 8 D-S, which fell to 2-2 in Hawkeye 10 play and 7-2 overall.
Creston, ranked 12th in the state in Class 4A going in, improved to 3-1 in the conference and 8-3 overall with the win.
D-S trailed 27-21 at halftime and 46-31 going into the fourth quarter.
The Monarchs then outscored the Panthers 27-17 over the final eight minutes to make it a contest down the stretch.
In fact, D-S had the deficit down to four points with two-plus minutes remaining, but Creston was able to knock down criticial free throws after the Monarchs were forced to foul.
The Panthers connected on 13-of-21 free throws in the fourth quarter and were 16-of-29 at the foul line in the game.
"Creston has a nice team. They're tall and we struggled against their 1-3-1 zone for the majority of the game. Heck we shot just 33 percent in the second quarter and 30 percent in the third," commented Denison-Schleswig coach Adam Mich.
"We also turned the ball over 20 times and a lot of those were self-inflicted," Mich added. "You can't do that against anyone and expect to win, especially against a quality team like Creston."
D-S did limit Creston's all-state post player Kelsey Fields to only 10 points before fouling out with six minutes left in the game.
"We were able to attack their zone better with Fields out and that allowed us to get back into the game, but the Dunphy (Sam) and Driskell (Rylie) girls had big games for Creston," Mich said.
Dunphy led all scorers in the game with 20 points and Driskell added 19 after hitting 7-of-9 free throws. Dunphy was 6-10 at the foul line.
For the game, D-S was 4-of-15 from three-point range and 21-of-51 overall from the floor for 41 percent.
The Monarchs converted 12-of-15 free throws in the loss.
Creston, on the other hand, was 5-of-13 from behind the three-point arc and 21-of-37 overall from the field for 57 percent.
For D-S, Paige Andersen led the way with 20 points to go with seven rebounds, four steals and two assists.
Andersen's 20 points and seven rebounds allowed her to become only the third player in school history to record 900 points and 500 rebounds.
Hannah Neemann recorded a double-double with 19 points and 11 boards, adding two assists and two steals.
Neemann's 19 points and 11 caroms allowed her to become only the seventh player in school history with 700 points and 400 rebounds.
Ellie Magnuson had another nice all-around performance for D-S with 10 points, five assists, five steals and two boards.
Paige Kastner added three points. Sophie Sonnichsen had two points and two boards. Cambri Brodersen and Kira Langenfeld each had two points as well.
The D-S junior varsity girls beat Creston, 46-29.
Kiana Schulz led D-S with 17 points and five steals.
Hannah Slater added 14 points, six boards and four steals. Olivia Meyer also had eight points and three boards for the Monarchs, which moved to 8-1 overall.