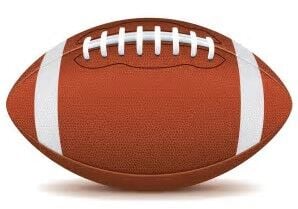 Coon Rapids-Bayard rang up 493 yards in total offense on Friday night, as the Crusaders posted a lopsided 63-26 victory over Boyer Valley in Eight-Man, District 8 football action at Coon Rapids.
The loss was the second in a row for BV, which slipped to 1-2 overall heading into this Friday's District 8 contest with 3-0 Audubon at Dunlap.
CR-B gained 466 of its 493 yards on the ground, as the Crusaders' Gabe Obert ran the ball 22 times for 249 yards with five touchdown runs, including one of 70 yards.
Teammate Chance Andersen ran for 90 yards and three scores in the win.
CR-B led 34-18 after one quarter and 42-26 at halftime. The Crusaders then outscore the Bulldogs 21-0 in the second half.
For BV, quarterback Gavin Reineke had a big night, completing 26-of-56 passes for 370 yards with four TD throws and one interception.
Reineke threw three of his four scoring passes to Trevor Malone for TDs of 10, 46 and 26 yards.
Malone finished the night with 14 receptions for 198 total yards.
Reineke also hooked up with Jaidan Ten Eyck for a 10-yard scoring connection. Ten Eyck had three catches on the night for 27 yards.
Drew Volkmann had four catches for 98 yards and Greg Mumm hauled in three passes for 25 yards.
Rushing-wise, Cael Beam led BV with five carries for 14 yards, as the Bulldog ballcarriers were bottled up most of the night by a Crusader defense that limited BV to minus-36 yards rushing in all.
Defensively for BV, Jesse Soma paced the Bulldogs with 10.5 tackles, including five solos, while also picking off a pass.
Alex Vennink had eight tackles with five of those solo. Nathan Gordon also fell on a fumble for Cody Malone's BV club.
"We saw another physical team in Coon Rapids-Bayard. We were able to execute our offensive game plan all night, but CR-B's dominant run game was too much to bear," Malone said.
"We gave up too many big plays and turned the ball over twice all in the first quarter to fall behind 34-18. It was too big of hole to dig out of," he added.
"We now have to gear up for a state-ranked homecoming opponent in Audubon," Malone noted.