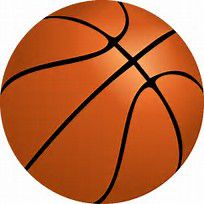 The Denison-Schleswig varsity girls picked up their initial Hawkeye 10 Conference victory of the season on Friday night, as the Monarchs squeaked out a 48-47 triumph at Harlan.
With the win, D-S moved to 1-2 in H-10 play and 3-2 overall.
Late in the fourth quarter, Ellie Magnuson sank two free throws with 20 seconds remaining to give D-S at 48-44 lead.
Harlan, though, went down and drained a three-point basket to pull to within 48-47.
After a foul and free throw miss by D-S, Harlan had the ball at midcourt with eight seconds left to play. The Monarchs tried to foul with having fouls to give, but couldn't catch up and a last-second shot attempt failed for the Cyclones.
"We definitely had to hold our breath at the end," commented Mich.
"Give our girls a lot of credit. We had some different girls step up tonight and it was just a great win for us," he added.
"We came out with a lot of energy and it showed with us taking an 11-3 lead in the first quarter."
"After that, the game pretty much went back and forth," noted Mich, whose squad was 6-of-14 from three-point range and 15-of-43 overall from the floor for 35 percent.
The Monarchs also were 12-of-18 at the free throw line.
Hannah Neemann led D-S with a double-double performance of 15 points and 15 rebounds.
Sophie Sonnichsen tallied eight points. Cambri Brodersed added seven points. Payton Goslar also had six points on a pair of three-point baskets.
Magnuson had five points and seven boards.
"Goslar, Brodersen and Magnuson hit some big three-point shots for us tonight and they came at critical times," said Mich, whose team turned the ball over 14 times.
Harlan, on the night, was 7-of-21 from three-point territory and 15-of-53 overall from the field for 28 percent.
The Cyclones were 10-of-15 at the foul line.
Harlan won the junior varsity game, 45-25.
Cambri Brodersen led D-S with eight points.
Autumn Nemitz added six points. Paige Kastner also had five points.
D-S....................11 12 9 16 - 48
Harlan...............3 16 15 13 - 47
D-S Individual Statistics
Scoring: Neemann 15; Sophie Sonnichsen 8; Cambri Brodersen 7; Payton Goslar 6; Ellie Magnuson 5; Paige Andersen 4; Tia Petersen 2; Cierra Kastner 1
Rebounds: Neemann 15; Magnuson 7; Andersen 5; Brodersen 2; C. Kastner 2; Sonnichsen 2; Petersen 2; Kira Langenfeld 1
Assists: Neemann 2; Sonnichsen 2; Brodersen 1; Magnuson 1; Andersen 1; Petersen 1
Steals: Sonnichsen 2; Magnuson 1; C. Kastner 1; Andersen 1
Blocks: Andersen 3; Magnuson 1; Neemann 1
Three-Pointers: Brodersen 2; Goslar 2; Neemann 1; Magnuson 1