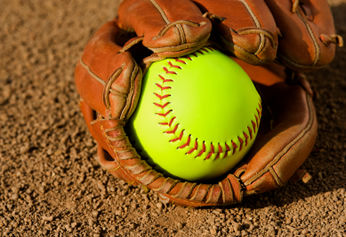 Denison-Schleswig pounded out 14 hits on Friday night, as the Monarch girls tallied their first softball victory of the season with a 13-1 triumph in three innings over Clarinda at Denison.
The win moved D-S to 1-3 in the Hawkeye 10 Conference and 1-4 overall on the year.
Eight different girls hit safely for D-S, which scored three runs in the first inning, adding seven in the second and three more in the third to win by the 12-run rule.
Clarinda scored its lone run in the second inning.
Hannah Slater led the D-S girls by going 3-for-3 with a three-run home run, four runs batted in and three runs scored.
Slater's home run was in the first inning.
Paige Kastner went 3-for-3 with three runs scored. Hailey Meseck finished 2-for-3 with four RBIs and two runs.
Kennedy Marten also went 2-for-3 with a double, two RBIs and one run.
Teryn Fink went 1-for-2 with two runs. Emma Mendenhall was 1-for-1.
Kira Langenfeld wound up 1-for-3, while Payton Goslar was 1-for-3 with one RBI and one run.
Cambri Brodersen tossed all three innings for D-S, as she gave up the one run on only two hits with one strikeout and no walks.
"We had a lot of good approaches at the plate and we hit the ball hard all night," commented Denison-Schleswig coach Kevin Dau.
"Brodersen did a nice job in the circle as well," he added.
The D-S junior varsity girls defeated Clarinda, 12-1.
Autumn Nemitz went 2-for-2 with two runs scored for D-S. Kiana Schulz went 2-for-3 wiht a double and three runs.
Emma Mendenhall also was 2-for-3 with a double and one run. Anna Meyer was 2-for-3 with a double and one run as well.
Nemitz picked up the pitching win. She gave up just two hits, struck out five and walked none.