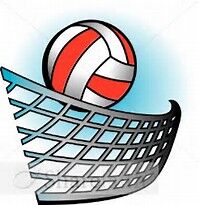 The Denison-Schleswig girls wrapped up their Hawkeye 10 Conference volleyball schedule on Tuesday night with a 3-0 loss to Council Bluffs St. Albert at Council Bluffs.
St. Albert defeated D-S 25-8, 25-18, 25-17, as the Monarchs finished 3-7 in H-10 play, while moving to 9-12 overall in matches and 26-34 in games.
Hannah Neemann returned to the court for D-S after missing her team's last two matches, as she was 8-of-9 in serving with one ace, while contributing five kills and nine digs.
Paige Andersen also was 8-of-9 in serving with one ace.
Sophie Sonnichsen was 7-of-7 at the service line as well. Kennedy Marten also went 7-of-8.
Ellie Magnuson paced D-S at the net with nine kills. Andersen added six kills and Kira Langenfeld had three kills.
Sonnichsen had a team-high 15 digs. Andersen followed with 12 and Magnuson had 11.
Andersen, Marten and Langenfeld all had one solo block apiece against the Saintes.
"St. Albert has a lot of good athletes, but I think they just caught us off-guard in how they were able to dominate the match," commented Denison-Schleswig coach McKenzie Mich.
"They (St. Albert) block well across the front and we had a hard time going around the block. That was a major difference in the match," she added.
"We did have some good volleys, but we just weren't able to finish and seemed to get tired the longer the volley went."
"We did a good things when we stayed in system, but when we got out of system, we struggled for the most part. It was just one of those nights where we didn't have any sort of flow," noted Mich, whose team will take part in the Woodward-Granger Tournament on Saturday at Granger.
The D-S junior varsity girls lost 2-0 to St. Albert on Tuesday.
St. Albert won 25-21, 25-11.
Teryn Fink led all D-S servers by going 9-of-9 with two aces. Mary Clare Matthews was 4-of-6 with one ace.
Hannah Slater led the Monarchs at the net with six kills. Autumn Nemitz added three kills.
Emma Ahrenholtz had a team-high seven assists. Anna Wiges contributed 13 digs with Herrig adding nine.
The D-S freshmen girls lost 25-23, 25-21 to St. Albert on Tuesday.
Kiana Schulz went 9-of-10 in serving with three aces for D-S.
Kaylie Baker also was 8-of-8.
Schulz and Baker each had four kills. Jacy Boyens added two kills.
Baker tallied 11 assists on the night. Schulz led in digs with 15. Haley Hubert also had 14 digs and Whitlee Auen finished with 11.