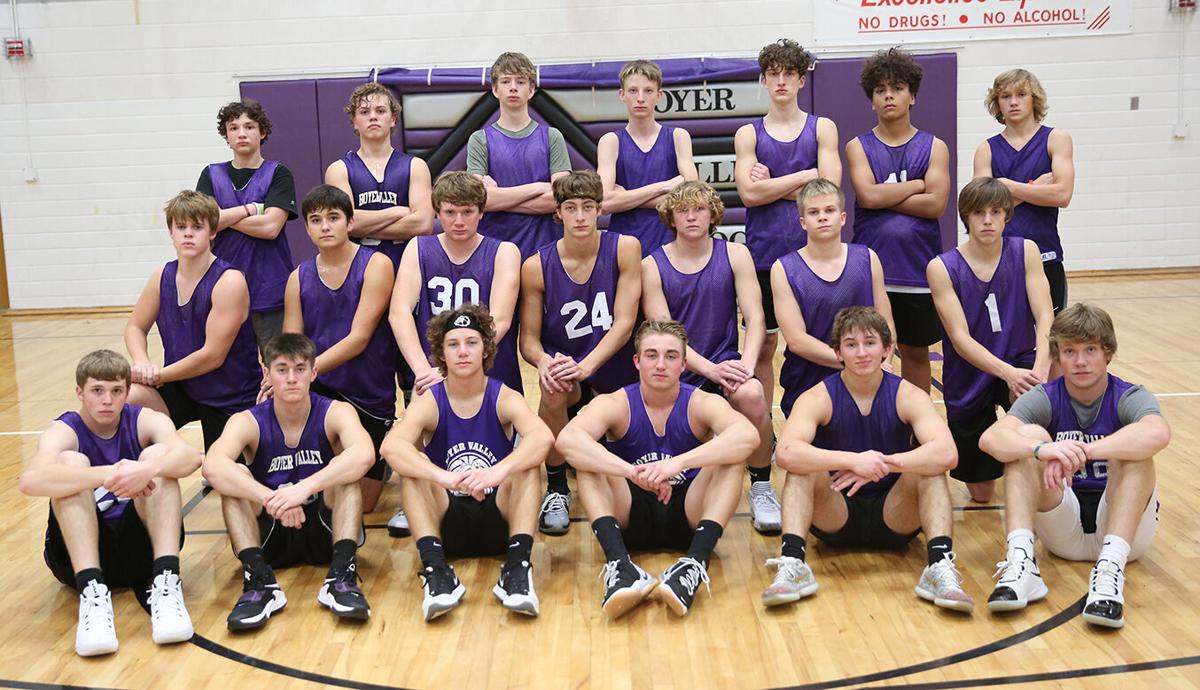 With seven returning letterwinners, including four full-time starters, the Boyer Valley boys will enter the 2021-22 basketball season with expectations of improving on 11 victories from last winter.
The BV boys finished 11-6 overall a year ago under head coach Shane Reineke, who this season will be in his fourth year at the helm and joined on the bench by assistant coach Pat Putnam.
BV lost two players to graduation in Clay Roberts and Gavin Reineke, a two-time, first-team selection in the Rolling Valley Conference.
The Bulldogs return a wealth of experience, though, as four of the top five scorers from a year ago are back in uniform for the upcoming season.
Returning starters are senior guard Jaidan Ten Eyck, senior guard Adam Puck, senior forward/post player Trevor Malone and junior forward Drew Volkmann.
Ten Eyck averaged 9.9 points and 3.8 rebounds per game last winter. He was among the team leaders in assists with 45 and steals with 30 en route to earning second-team all-conference recogniton.
Malone averaged 9.9 points per game a year ago and is the team's top rebounder back after pulling down 7.1 boards per game en route to being an RVC honorable mention selection.
Puck also earned honorable mention all-league honors a year ago after averaging 4.8 points, 1.6 boards and 2.9 assists per game.
Puck's 49 assists a year ago led the Bulldogs. He also was third on the team in made three-point baskets with 22.
Volkmann had a nice sophomore season a year ago after averaging 6.7 points and 4.9 boards per contest. He was second on the team with 26 three-point field goals to his credit.
Other returning veterans for Reineke are senior guard Carsan Wood, senior guard Connor Kenkel and senior guard/forward Caden Neilsen.
Kenkel averaged 2.9 points a year ago, while Neilsen was at 2.7 and Wood at 2.6.
"Experience, length and depth are all strengths for our team this year. We should be very competitive night-in and night-out," commented Reineke, whose club a year finished 7-4 overall in RVC play.
BV will open its season on Tuesday, November 30, against Paton-Churdan at Churdan.
Boyer Valley Boys Basketball
21 - vs. Exira/Elk Horn-Kimballton
4 - at Coon Rapids-Bayard