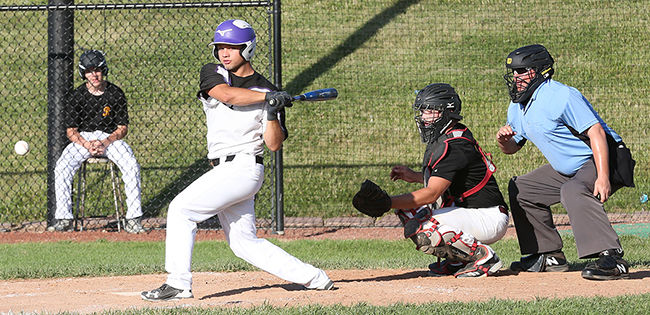 One night after posting a 10-0 win at Red Oak, the Denison-Schleswig boys followed that up with a 14-0 nonconference baseball victory in five innings over Maple Valley/Anthon-Oto/CO-U on Friday night at Denison.
It was the second straight triumph for Travis Wessel's D-S squad, which improved to 3-5 overall on the year.
The D-S boys scored their 14 runs on eight hits, while MV/A-O/CO-U was limited to only two hits off Monarch pitcher Carter Wessel, who struck out four Ram batters and didn't walk any in throwing all five innings for the win.
D-S scored three runs in its initial at bat. The Monarchs then plated two runs in the second, six in the third and three more in the fourth.
Nathan Gallup paced the D-S hitters by going 3-for-3 with a double and a two-run home run to go with five runs batted in.
Gallup's two-run shot highlighted the Monarchs' six-run third.
Carter Wessel went 1-for-1 with one RBI and two runs. Jack Mendlik went 1-for-3 with two runs.
Braiden Heiden was 1-for-3 with four RBIs and one run.
Harrison Dahm went 1-for-1 and Parker Bekkerus was 1-for-1 with one run as well for the Monarchs.
"You know, I thought we came out and took care of business. We jumped on them right away and didn't let up, so that was good to see," commented Denison-Schleswig coach Travis Wessel.
"After the big win at Red Oak the night before, I didn't know how we would come out, but the guys played with confidence and had fun," he added.
"I thought Carter Wessel threw a terrific game for us. He did what we needed him to and that was throw strikes. They (MV/A-O/CO-U) put the ball in play our guys were solid behind him."
"I liked our effort. Now we just have to keep battling and playing hard," Wessel said.
The D-S junior varsity boys defeated MV/A-O/CO-U 15-0 on Friday night.