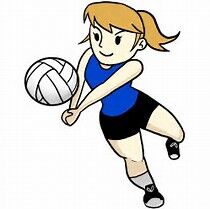 Boyer Valley opened Rolling Valley Conference volleyball action on Thursday night with a 3-2 setback against Glidden-Ralston at Glidden.
The loss dropped Larry Neilsen's BV club to 3-3 overall in matches and 9-10 in games played on the year.
G-R won the match by the scores of 18-25, 27-25, 25-17, 19-25, 15-12.
Kristen Neilsen led all BV servers by going 22-of-24 with one ace.
Sydney Klein went 15-of-17 with two aces in the match. Leah Cooper was 11-of-14 with three aces and Talia Burkhart was 11-of-15 with one ace.
Katelyn Neilsen also went 10-of-12 with one ace.
Maclayn Houston paced the Lady Bulldogs at the net with 23 kills for an average of 4.6 kills per set.
Katelyn Neilsen and Cooper each had 10 kills on the night. Addie Wood had five kills as well.
Klein led BV with 33 assists.
Kristen Neilsen had 16 digs in the loss. Katelyn Neilsen was one back with 15. Cooper followed with seven.
Houston finished with two solo blocks.