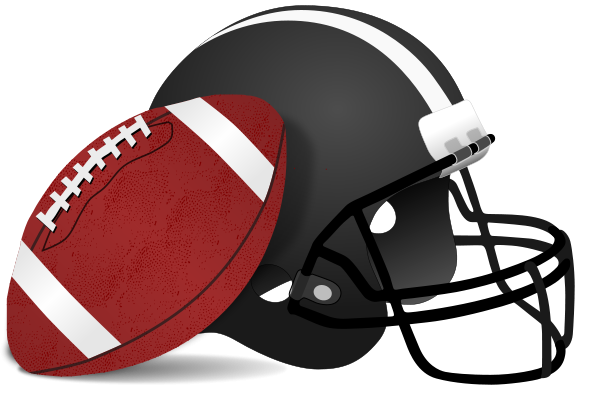 Denison-Schleswig (1-2) at C.B. Thomas Jefferson (0-3)
Friday, September 17, 7 p.m.
Offense
WR – #5 Matthew Weltz, Sr., 5-11, 170
WR - #2 Jake Fink, Soph., 5-10, 130
WR – #14 Aiden Schuttinga, Sr., 5-11, 160
TE – #17 Gavin Hipnar, Jr., 6-5, 175
C – #75 Derek Scheuring, Jr., 6-3, 320
G  – #54 Elbert Perez, Jr., 5-10, 260
G  – #52 Jordan Von Tersch, Jr., 6-1, 180
QB – #11 Luke Wiebers, Soph., 6-1, 145
RB - #26 Jaxson Hildebrand, Jr., 6-0, 215
T – #64 Ever Gonzalez, Jr., 5-10, 270
T – #51 Garrett Plagge, Soph., 5-10, 230
Kicker - #9 Griseldo Madera, Sr., 6-1, 175
PAT Kicker - #7 Carson Seuntjens, Jr., 6-2, 175
Defense
DT – #53 Noah Faya, Soph., 6-4, 216
DN – Scheuring
DT – #60 Luis Chan, Soph., 5-10, 225
LB – Hildebrand
LB –  #21 Jake Boelter, Sr., 6-0, 185
LB – #8 Devin Fink, Sr., 5-10, 175
LB – Von Tersch
DB – Weltz
DB – #10 Trey Brotherton, Sr., 5-11, 175
DB – Schuttinga
DB – #1 Jesse Velasquez, Jr., 6-2, 175
Denison-Schleswig will look to snap a two-game losing streak on Friday night when the Monarchs travel to Council Bluffs for their final non-district matchup of the season against Thomas Jefferson High School.
Thomas Jefferson will enter Friday's game 0-3 overall.
A week ago, D-S lost 35-14 to Creston in its home opener at Denison, while Thomas Jefferson suffered a 24-14 loss at Carroll High.
D-S and Thomas Jefferson have played two common opponents so far this season in Carroll and Council Bluffs Abraham Lincoln.
D-S won at Carroll (28-7) in its season opener on August 27 and lost a week later to Abraham Lincoln (46-36) at Council Bluffs.
Thomas Jefferson opened the season with a 34-16 loss to Abraham Lincoln. The Yellow Jackets then lost 43-22 in week two at Omaha South High School.
D-S and Thomas Jefferson last played in week three of the 2019 season at Council Bluffs with the Monarchs earning a 49-20 victory.
After three games and an 0-3 start, Thomas Jefferson has been outscored 101-52, as the Yellow Jackets are averaging 17.3 points per game and allowing 33.6 points per contest.
Thomas Jefferson has gained 629 total offensive yards for an average of 210 yards per game.
The Yellow Jackets have rushed for 256 yards (85.3 p/g) and passed for 373 yards (124.3 p/g).
Senior Austin Schubert is T.J.'s quarterback and has completed 22-of-43 passes for 373 yards with one touchdown pass and one interception after three games.
Schubert also leads the team in rushing, having carried the ball 25 times for 139 yards and four scores.
The team's second-leading rusher is junior Deven Bovee, who owns 14 carries for 74 yards.
Seven different players have caught passes from Schubert, as senior JJ Johanns leads the way with six receptions for 63 yards.
Bovee also has five catches for 94 yards with his team's lone TD reception.
Defensively, Bovee and sophomore Aiden Carey each have 12.5 tackles to lead the team.
Kamari Cotton-Moya's D-S squad has been outscored by its opponents 88-78, as the Monarchs are averaging 26 points per game and giving up 29.3 points per outing.
Offensively, the Monarchs have gained a total of 976 yards (415 rushing, 561 passing) for averages of 138 yards per game on the ground and 187 yards per game through the air.
Sophomore quarterback Luke Wiebers has completed 35-of-63 passes for 561 yards with two TD throws and four interceptions on the year.
Wiebers was 12-of-22 for 210 yards with one TD throw and two interceptions in last Friday's loss at home to Creston.
Junior running back Jaxson Hildebrand leads all D-S ballcarriers with 47 rushes for 185 yards and two scores.
Senior Matthew Weltz is second on the team in rushing with 12 carries for 124 yards and two TDs.
Wiebers has 33 rushing attempts for 78 yards with a team-high four TD runs.
Senior receiver Trey Brotherton owns 10 receptions for 217 yards and one TD.
Sophomore Jake Fink has nine grabs for 148 yards and one score. Weltz also has six catches for 77 yards, while senior Aiden Schuttinga has five catches for 56 yards.
Defensively for D-S, Hildebrand leads the team with 17 tackles (10 solo).
Brotherton is second with 15.5 tackles (12 solo). Weltz is third with 12 total tackles (11 solo).
Junior Carson Seuntjens is still perfect on PAT kicks after 10 attempts.
Schuttinga has 10 punts to his credit for 316 total yards for an average of 31.6 yards per punt.
Senior lineman Daniel Santamaria will sit out Friday's game for disciplinary reasons after being ejected in the Creston game for throwing punches.
Comments from Cotton-Moya:
Thomas Jefferson has a good team that's still searching for its identity.
They have a lot of great athletes, starting with the Schubert kid at quarterback.
They will spread you out defensively and like to throw the ball deep to their very quick receivers. T.J. might have some of the fastest receivers we'll see all year, especially from what I've seen on film so far.
T.J. is eager to win. They're coming off a tough loss at Carroll.
In both of our recent losses, I think a lot of the guys just lost their focus. We have seven or eight guys that play both ways and they're letting mistakes that happen on one side of the ball affect their play on the other side.
We have to do a better job of letting mistakes go and move on.
We have to do a much better job of tackling. That has really hurt us in our last two games.
We just have to get better and that all starts with Friday's game against Thomas Jefferson. We have to put last week behind us and move on.
D-S will open Class 4A, District 1 play on Friday, Sept. 24, against Spencer in the Monarchs' homecoming game at Denison.
T.J., on the other hand, will host Lewis Central next Friday night in its Class 3A, District 6 opener at Council Bluffs.
Denison-Schleswig
Aug. 31 – at Carroll, W 28-7
Sept. 3 – at C.B. Abraham Lincoln, L 46-36
Sept. 10 – vs. Creston, L 35-14
Sept. 17 – at C.B. Thomas Jefferson
Sept. 24 – vs. Spencer
Oct. 1 – vs. Storm Lake
Oct. 8 – at Le Mars
Oct. 15 – at Fort Dodge
Oct. 22 – vs. Webster City
C.B. Thomas Jefferson
Aug. 31 – vs. C.B.A.L., L 34-16
Sept. 3 – at Omaha South, L 43-22
Sept. 10 – at Carroll, L 24-14
Sept. 17 – vs. Denison-Schleswig
Sept. 24 – vs. Lewis Central
Oct. 1 – at Dallas Center-Grimes
Oct. 8 – vs. Winterset
Oct. 15 – at Glenwood
Oct. 22 – at Des Moines Hoover