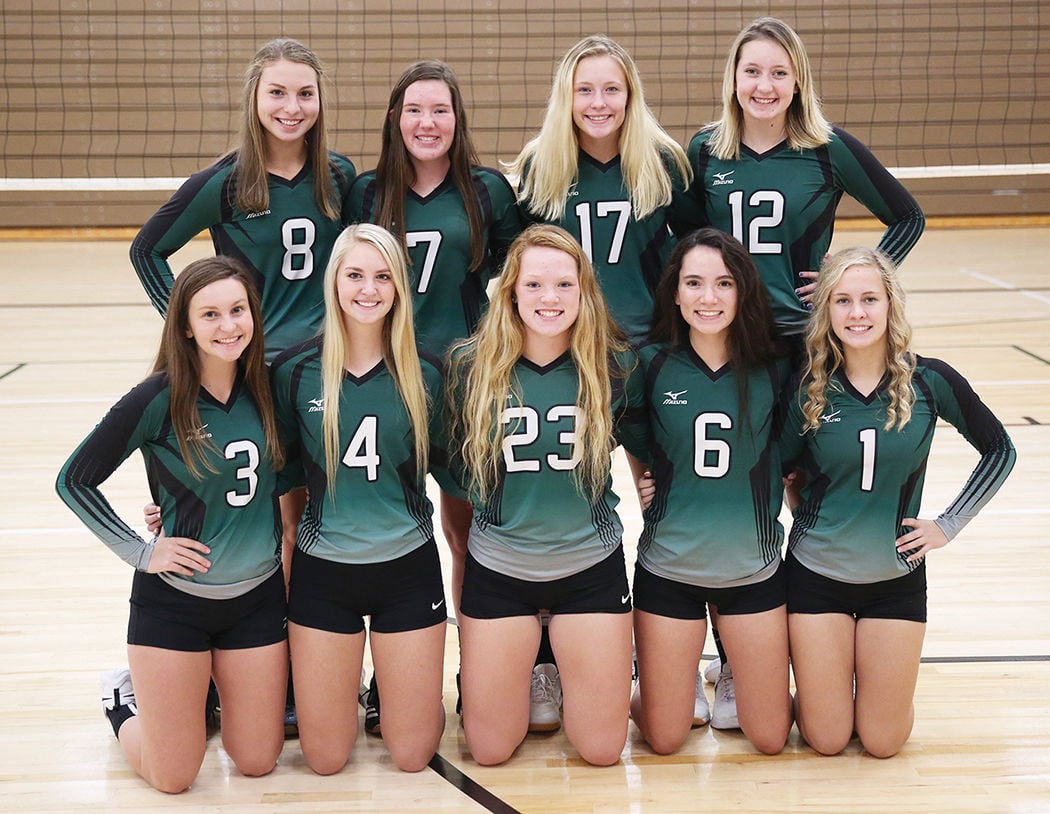 IKM-Manning Volleyball 2019
Head Coach: Kathy Lage, 34th year
Assistant Coach: Kevin Lahndorf
2018 Records: 4-4 Western Iowa Conference; 14-17 overall matches; 41-48 games played
Returning Letterwinners: Emily Kerkhoff, Sr., 5-6, Libero; Mya Nelson, Sr., 5-4, DS
Rest of Varsity Roster: Miranda Benton, Sr.; Riley Barry, Sr.; Lexi Branning, Sr.; Lauren Danner, Jr.; Bre Muhlbauer, Jr.; Sierra Ferry, Jr.; Bianca Cadwell, Soph.
Returning Starters: Kerkhoff
Top Returning Servers: Kerkhoff, 230-249, 13 aces; Nelson, 88-98, 7 aces
Top Returning Spikers: Kerkhoff, 12 kills; Branning, 10 kills
Top Returning Setter: Benton, 10 assists
Top Returning Digs: Kerkhoff, 266; Nelson, 110
Top Returning Blocks: Branning, 4 assists
Returning All-WI Performers: Kerkhoff (honorable mention)
Wolves notes: IKM-Manning was hit hard by graduaion with the loss of nine girls, including its top seven hitters from last year's squad that went 14-17 overall in matches. The Wolves will lack varsity experience with only two veterans back in Kerkhoff and Nelson.
Comments from Lage: We will have a whole new look this season. This year we will need to be much improved in defense, as we are lacking height. Branning is our tallest player at 5-8.
Both her and Danner have worked hard in the weight room and I'm hoping that transfers to the court. Kerkhoff will most likely be playing outside hitter and all the way around. Nelson will continue in her role of being a defensive specialist.
September: 5 - vs. Boyer Valley; 7 - South Central Calhoun Tournament at Lake City; 12 - at Missouri Valley; 14 - Griswold Tournament; 17 - vs. Tri-Center; 19 - at Underwood; 21 - Carroll High Tournament; 24 - at Treynor; 26 - vs. Audubon; October: 3 - vs. AHST/Walnut; 5 - Tri-Center Tournament; 8 - vs. Logan-Magnolia; 10 - vs. Riverside; 14-17 - Western Iowa Conference Tournament, TBA