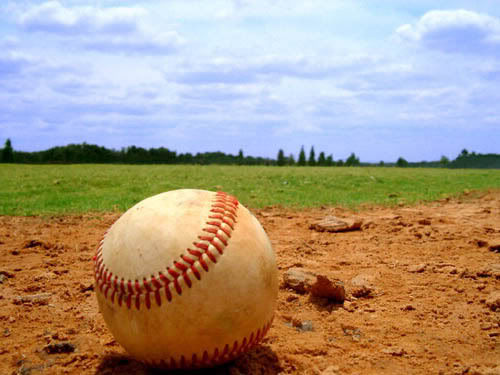 Council Bluffs St. Albert pushed five runs across in the fifth inning on Tuesday night, as the Falcons remained unbeaten with a 6-3 Hawkeye 10 Conference baseball victory over Denison-Schleswig at Council Bluffs.
St. Albert improved to 8-0 with the win.
The loss, meanwhile, dropped D-S to 0-4 in the H-10 and 1-4 overall on the year.
D-S scored the initial run of the game in the top of the first inning. St. Albert tied it with a run in the second.
The Monarchs went up 2-1 with a run in the top of the fifth, but the host Falcons responded with five runs in their half of the fifth to take a 6-2 lead.
D-S then scored the game's final run in the seventh.
The Monarchs outhit the Falcons, 9-7, but Travis Wessel's club stranded a total of 11 runners on the bases.
St. Albert left seven runners on.
Evan Turin led D-S at the plate by going 3-for-4 with one RBI. Jack Mendlik and Carter Wessel each went 2-for-4 with one RBI apiece.
Braiden Heiden and Nathan Gallup each finished 1-for-4 at the plate.
Charlie Wiebers went hitless in three at bats, but the senior drove in two runs for the Monarchs.
Heiden opened on the mound for D-S and took the loss in four and two-thirds innings.
He allowed six runs (none earned) on five hits, struck out nine Falcon batters and walked only two.
Hunter Emery also threw one and one-third, yielding two hits with one strikeout.
St. Albert used three pitchers in the win.
Lance Wright started and threw five innings in picking up the victory for the hosts.
"It was the little things that beat us against St. Albert. We had our opportunities. Heck, we had the bases loaded with no outs in the first inning and only got one run," commented Denison-Schleswig coach Travis Wessel.
"Heiden threw a terrific game. He really was in his own little world out there and did a great job of keeping a good-hitting St. Albert team off-balanced for the majority of the game," he added.
"You know, the Wright kid for them is an outstanding pitcher, but I felt like the guys had good approaches against him."
"They (St. Albert) just had the one big inning in the fifth. Again, an error here and there opened the door for them and that's all it takes for good teams to take advantage," Wessel said.
St. Albert won the junior varsity game, 6-5.
Caden Fletcher tossed four innings on the mound with relief help from Jaxon Wessel.