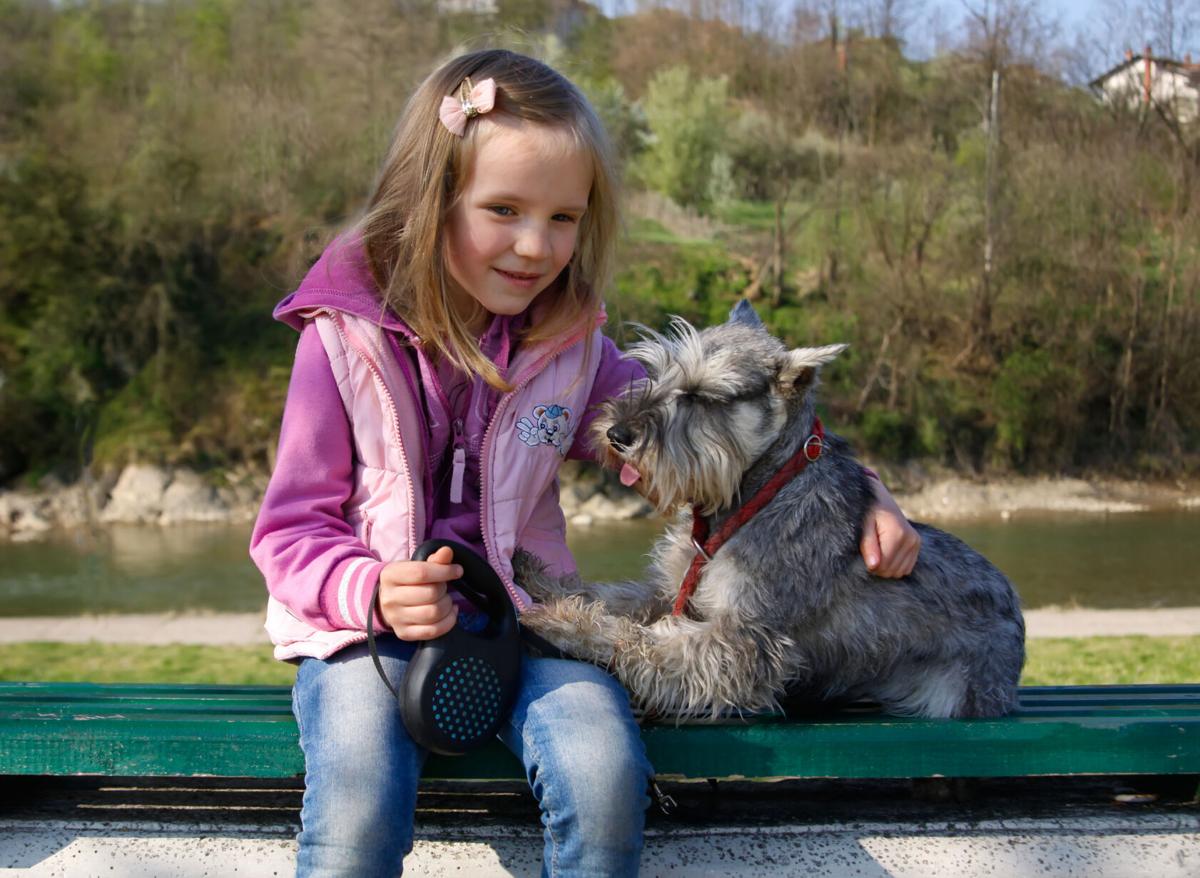 DEAR MAYO CLINIC: Our toddler has shown signs that she might be allergic to our dog. We have had our dog for eight years, and the dog seems to be fond of our daughter. Do you have any tips for how we can safely keep our dog without sacrificing our child's health?
ANSWER: Pets are an important part of many families. In most cases, you should be able to keep your dog while keeping your daughter safe.
Allergies occur when your immune system reacts to a foreign substance. Pet allergies often are triggered by exposure to pet urine or saliva. These allergies also can be triggered by dander, the dead flakes of skin that an animal sheds. Dander is a particular problem because it is small and can remain airborne for long periods of time with even the slightest bit of air circulation. Dander collects easily in upholstered furniture and sticks to clothing.
For people with pet allergies, exposure to these allergens can lead to various symptoms. The most common symptoms include sneezing; runny nose; itchy, red or watery eyes; nasal congestion; and postnasal drip. In a child, you may see frequent rubbing of the nose. For those with a history of asthma, symptoms also may include coughing, wheezing, chest tightness or shortness of breath. In some people, skin symptoms may occur in the form of itchy skin, hives or eczema.
To reduce the effects of a pet allergy, an important first step for your daughter is to encourage hand-washing after petting the dog to minimize allergen exposure to the eyes or nose. Another key component is to keep at least one place in your home dander-free. It may be best to keep the dog out of your daughter's bedroom since it is likely that she spends at least eight hours of each day there.
In addition to implementing environmental changes, you also can try nonprescription remedies. Several over-the-counter medications, such as antihistamines and nasal corticosteroids, may relieve allergy symptoms. For example, oral antihistamines ease itching, sneezing and runny nose by reducing the production of histamine, the primary mediator in an allergic reaction. Nasal corticosteroid sprays reduce nasal swelling, sneezing and congestion. For more persistent symptoms, prescription medications, such as montelukast, or Singulair, also may help.
I would encourage you to speak to your pediatrician about any specific medications or other efforts that may be valuable, given your personal family situation. If your daughter's symptoms worsen, you will want to visit with an allergist to discuss whether allergy testing and shots are needed.
Allergy shots are a form of immunotherapy that involves receiving allergens in small incremental doses. Shots are initially given weekly, and the concentration of allergen is gradually increased to a maintenance dose over three to six months. The maintenance shot is then given monthly for three to five years. Allergy shots reduce symptoms by desensitizing the body's immune system to the allergens to which one is reactive.
A combination of allergy medication and environmental changes often can help control pet allergies, making it unnecessary to remove a family pet from the home. In almost all cases, the physical and emotional benefits pets can offer children far outweigh the issues allergies might cause.
Pets stressed during pandemic? Here are tips to help
There are strategies we can use to create a calmer atmosphere within our homes for our pets and ourselves to get us through this difficult time.
Calm atmosphere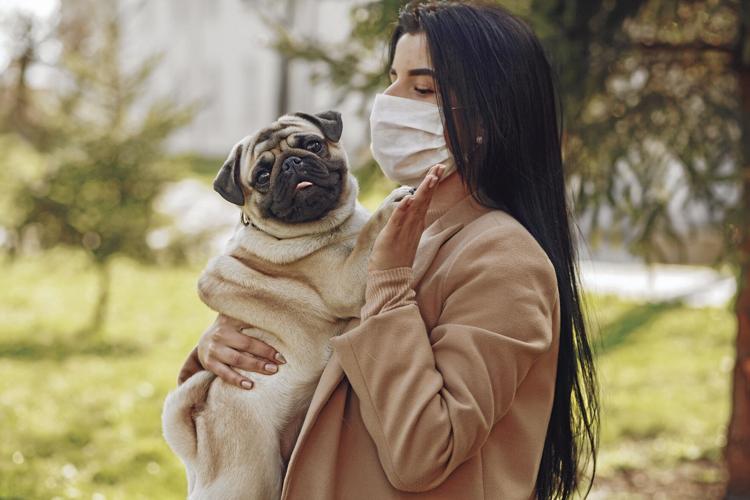 It has been scientifically proven that animals become calmer when they listen to classical music. The Humane Society of Carroll County, Maryland, plays classical music at their shelter for the dogs and cats in their care. However, talk radio, news programs, loud rock and rap music agitates animals — and sometimes humans! This station plays classical music 24 hours a day and the announcers have very soothing and pleasant voices. You might even recognize some of music from your childhood as tunes you heard on cartoon shows!
There are calming sprays and diffusers like Feliway for cats and DAP (dog appeasing pheromone) that can be sprayed on a pet's bedding (but not directly on the pet) that can be purchased at pet supply stores and help to relieve stress. Also establishing a daily routine for our pets and children helps to provide them with more predictability in their lives.
Check pet food supply
You might want to have pet food delivered to you. Contact local pet supply stores to find out if they provide this service. Many stores have curbside pickup available if you call in advance. Chewy.com might be a good source for delivery of your pet's needs.
If your pet requires a prescription diet, your veterinarian may provide the food or direct you to a reliable source so that you can order it. Do not suddenly change your pet's food but do so gradually to prevent gastrointestinal upsets or other health problems.
Vet appointments
If you have already scheduled an appointment for your pet, contact the veterinary hospital days before the appointment because many of the area animal hospitals have established new protocols and may have shortened their hours because of the COVID-19 virus.
Some are treating only emergency cases and may not be providing grooming and boarding services.
A pet owner may not be allowed to enter their buildings and the pet owner is asked to remain in their vehicle on the parking lot. A staff member would then come out to the vehicle and bring the pet into the hospital for the vet on duty to conduct an evaluation or treatment of the pet. Some hospitals ask the pet owner to call from their vehicle for information and to provide payment by credit card.
Please note that appointments with veterinary specialists may also be delayed and will need to be rescheduled on a later date.
COVID-19 and animals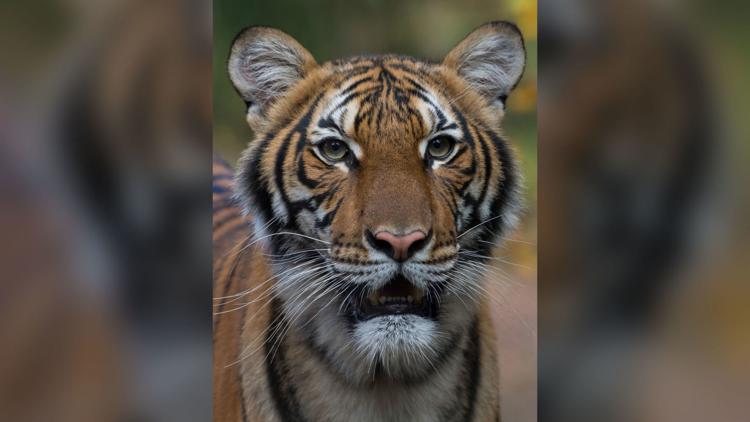 The United States Department of Agriculture's National Veterinary Services Laboratories has confirmed SARS-CoV-2, the virus that causes COVID-19 in humans, in a tiger with a respiratory illness at the Bronx Zoo in New York, making it the first instance of an animal in the United States being infected with COVID-19. Samples from this tiger were taken and tested after several lions and tigers showed signs of respiratory illness. Public health officials believe that these large cats became sick after being exposed to a zoo employee who was actively shedding the virus. This investigation is ongoing.
The CDC is still learning about this virus and working with human and animal health partners to monitor this situation and will continue to provide updates as information becomes available. Further studies are needed to understand if and how different animals could be affected by COVID-19.
Protecting your pets
If you are sick with COVID-19 (suspected or confirmed) you should limit contact with pets and other animals like you would around contacts with other people.
The Centers for Disease Control recommends the following strategies:
When possible, have another member of your household care for your animals while you are sick. The person providing pet care should be wearing gloves, a mask and frequently washing their hands.
Avoid contact with your pet including petting, snuggling, being kissed or licked, and sharing food.
If you must care for your pet or be around animals while you are sick, wash your hands before and after you interact with them.
Use social distancing
If you and your family have been feeling cooped up in your home and the weather is pleasant, a walk through your neighborhood with the family dog might be an enjoyable experience but should be done with caution.
The dog should be walked with a short leash (6 feet in length) and held by an alert adult.
Do not allow anyone to approach or pet your dog. You don't know if they may be ill with COVID-19 and might sicken your dog.
Be a role model
Before you and your family set off for a walk, always carry "poop" bags with you to clean up after your dog.
To further protect your hands, wear nitrile gloves and dispose of the feces in a trash can.
By cleaning up after your dog, you may be preventing the spread of very nasty internal parasites like coccidia and giardia, both of which are contagious and occur when a dog walks in an area where an infected dog had relieved himself. So stoop, scoop and pick up the poop.
Also don't allow your dog to walk through or drink from ponds or puddles that may contain urine from rodents that can cause deadly leptospiroris.