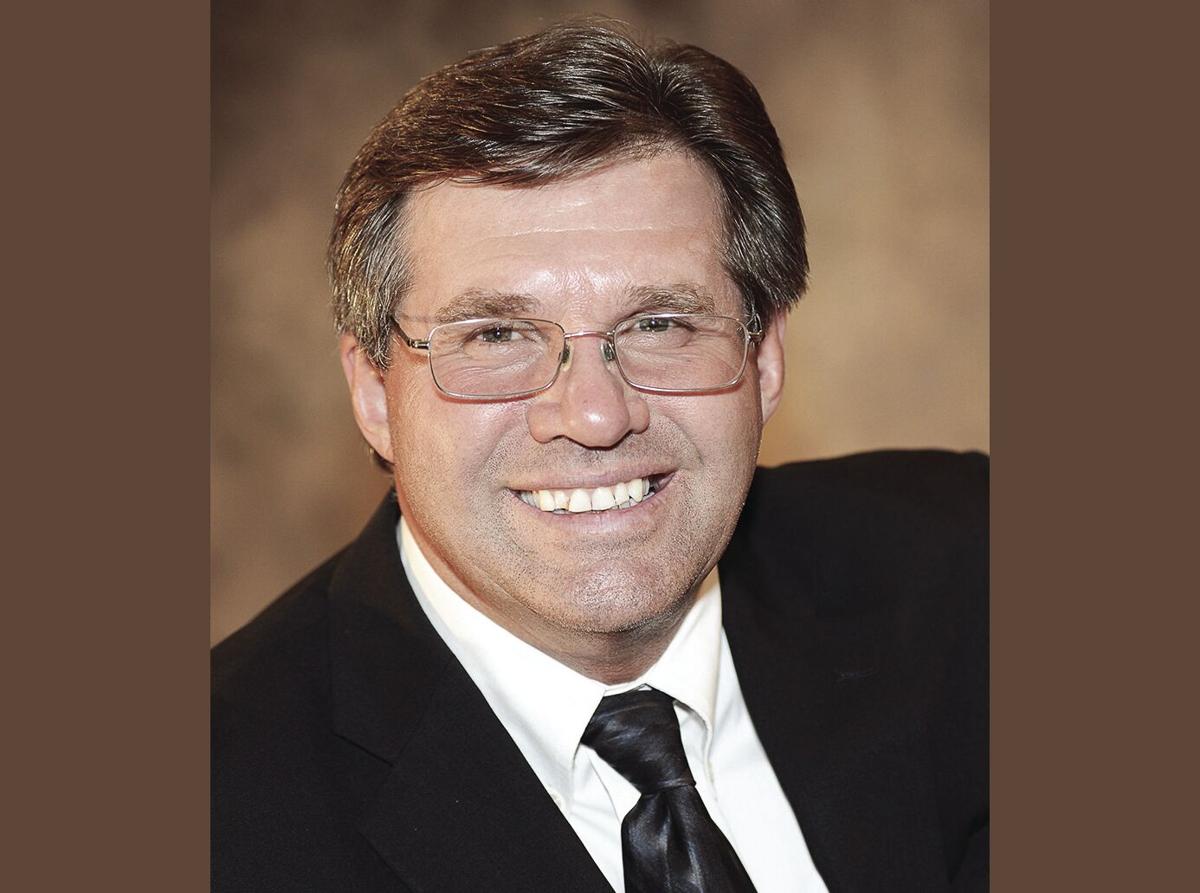 Many in the county were surprised to hear of the death of Dan Muhlbauer, of Manilla, on Thursday.
Muhlbauer had battled an illness over the last several years and died peacefully at home, according to his family.
Muhlbauer was a farmer and an avid horseman.
He served on the Crawford County Board of Supervisors from 2005 to 2011.
In 2011, Muhlbauer was elected to the Iowa House of Representatives in the 12th District and served two terms.
He served on the agriculture, public safety, veterans affairs, and ways and means committees and became the ranking member of the Agriculture and Natural Resources Committee.
Dan Muhlbauer followed in the footsteps of his father, Louis, who also served as a Crawford County Supervisor and as an Iowa State Representative; Dan's son, Dave, is now following the family tradition as a member of the Board of Supervisors.
Bob Kressig, who is the Iowa State Representative from the 59th District, served with Dan Muhlbauer in the legislature.
"That's how our friendship developed and really grew into a close friendship," Kressig said. "He was one of those that if I needed something he could ask me. I could ask him and he'd help me."
They came from different backgrounds, but it didn't matter.
Kressig called him "Danny."
"He was a farmer. I came from more of an urban area," Kressig said. "We just hit it off."
Kressig said Muhlbauer was very thoughtful, caring and he was a great listener.
"Sometimes you get down there in Des Moines and people don't necessarily listen," he said.
"I've seen it many times where Danny would take the time and effort to listen and try and solve problems."
Muhlbauer took his knowledge and care about rural areas along with him, Kressig said.
"He often brought conversations forward that people hadn't heard about," he said. "The rural economy is a big part of our state and he wanted to make sure that it's successful."
Muhlbauer was a valuable asset in the legislature because he understood the issues rural areas faced – and he was willing to listen to the issues urban areas faced, Kressig said.
"Whether you're Republican or Democrat, it didn't matter to Danny – he would definitely have a conversation with you," he said. "He would work through it and try to come up with a solution. That's one of the things that is lacking today in government. Danny had it. He was really good at it."
Lenny Robinson, owner of Robinson Implement, of Irwin, served Muhlbauer as a customer – and became friends with him in the process.
"He's just a family man – caring about the community and the people in the community," Robinson said. "He always had a smile on his face, always had time to sit down and talk to you and have a laugh; an all-around nice guy."
Muhlbauer was a good farmer and a good steward of the land, he said.
Robinson visited Muhlbauer's farm to fix equipment after harvest – and to socialize.
"Our families - if something would happen - we'd be there for them and he'd be there for us," he said. "My son had his wedding pictures taken at Dan's farm."
He said Muhlbauer always enjoyed having a good time.
"Wherever he went, he was always smiling and he was always laughing," Robinson said. "Here or at the café, the guys loved for him to come in. The guys would give him crap and he would tease them back."
Les Lewis, of Denison, also took notice of Muhlbauer's brand of humor.
"Dan had a tremendous sense of humor," Lewis said. "He was always funny in terms of his abuse of anyone who was his really good friend."
Muhlbauer visited the Lewis farm about a week before he died; Lewis shared a love of horses, but recently decided to sell most of his own.
"So Dan's here, dickering with me on the price of all the horse tack - and just picking on me immensely," Lewis said. "He just loved to do that because he knew I didn't take it seriously. That's sort of who Dan was."
Lewis, who was Muhlbauer's treasurer in his campaigns for state office, recalled an incident in which Muhlbauer demonstrated his personal brand of leadership.
"He and I were riding out in eastern Wyoming. He asked me if I could get up to the top of this rock outcrop," Lewis said. "So I rode the horse up there, and I said, 'Come on, Dan. You can do it.' He said, 'I'm not coming up there. That's why I sent you.'"
Lewis said Muhlbauer was very involved in public service and always looked out for everyone – even after his time as an elected official.
Muhlbauer pushed hard for a beginning farmer tax credit when he was in the legislature, but was disappointed that the final legislation only included a tax credit for landowners renting to young farmers, Lewis said.
Phyliss Lewis, Les's wife, remembered how good Muhlbauer was to a special needs person who lived in the area.
"They would have him over for coffee and treated him well," she said. "He was a kind-hearted guy."
Crawford County Sheriff Jim Steinkuehler said Muhlbauer, who was a supervisor when he was first elected sheriff, was a very likeable person.
"If you didn't like Dan, there was something wrong with you," Steinkuehler said.
Muhlbauer tried, unsuccessfully, to get Steinkuehler to share his love of horses.
"He always said, 'Hey sheriff, we need to get you up on one of my horses and we'll ride through the Fourth of July parade (in Manilla),'" Steinkuehler said.
"That's not happening," was Steinkuehler's yearly response.
"I'm not much of a horse rider," he said. "And then if they fire fireworks you'd see a sheriff running out of town on a horse."
Steinkuehler said that when Muhlbauer was on the board of supervisors, "He always looked into it and if the checkbook had it we were able to get something we needed."
He said he was a kind-hearted person who would give you the shirt off his back if you needed it.
"He'll definitely be missed on the Fourth of July," Steinkuehler said.