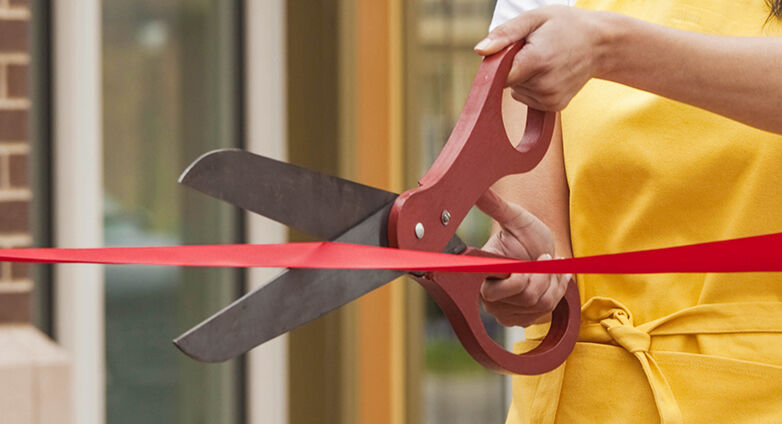 On Tuesday, Latinos and other minority business owners and/or entrepreneurs will have an opportunity to spend a day learning some of the ins and outs of starting and operating a business in the United States.
Emprendedor (entrepreneur in Spanish) 2020 will be a daylong gathering featuring speakers on a variety of business-oriented topics.
The conference is being organized by Crawford County Cultural Diversity, which is a group that aims "to promote citizenship and acceptance of newcomers by assisting them in overcoming the barriers of learning the American culture of the United States," according to the organization's mission statement.
"The idea is to empower existing Latino entrepreneurs or those who are planning to start a business in Crawford County," said Mario Flores, mortgage/consumer lending agent at Bank Iowa in Denison.
Flores is also the chair of Crawford County Cultural Diversity.
"I always say it's four times harder for an immigrant to start a business than for someone who was raised here," Flores said. "It's going to be four times more difficult because they maybe don't understand the process – they don't have a path."
He said Crawford County Cultural Diversity, which is a nonprofit, has been engaged in helping to educate the immigrant community in Denison by providing citizenship classes and focusing on empowerment.
Emprendedor 2020 will provide additional resources and education for immigrants.
"The idea of the conference is to bring the tools and connect those entrepreneurs with other individuals who are
being successful in business in Denison and other professionals," Flores said.
The conference begins at 10 a.m. on Tuesday in the lower-level meeting room at Bank Iowa.
Danny Chavez, owner of Accesspoint Wireless Mobile Repair in Denison, will open the program and welcome the guests.
Chavez is also the public relations officer of Crawford County Cultural Diversity.
Denison Mayor Pam Soseman will give a short presentation about Denison city resources and who to contact for services or questions.
Lupita Sandoval, a State Farm insurance agent, will talk about starting a business and how insurance works, Flores said.
Flores will give a presentation about business credit.
"After that we'll have time for questions from the participants," he said. "They can ask questions about starting a business in Denison – if they need any permits or insurance or anything else that needs to be done at the local level."
The question and answer session will be conducted by Saúl Guzmán, Crawford County Cultural Diversity treasurer.
Lunch will be provided for attendees.
"We don't want anybody to go out and come back (because of the ongoing coronavirus pandemic) so we will have lunch brought to the meeting," Flores said. "Because of the current environment, we'll be happy if we have six or eight participants. We'll be happy if we have even more."
Ramon Patino, owner of El Mexicano store, located on 7th Street in Denison, will speak after lunch.
"Ramon started from the bottom and he's doing very well," Flores said.
"He's going to come and tell us his story from when he came to the United States until now."
After Patino concludes, Crystal Holt, Denison High School social science teacher, and Kayla Miller, of Bank Iowa, will present Dinámica, which will be a presentation about leadership development that will help refocus attendees on the program during the afternoon.
Holt is the Crawford County Cultural Diversity secretary and Miller is a member.
(Holt told the Bulletin and Review that she may not be available on Tuesday due to her teaching obligations but Miller can handle the presentation.)
The main speaker in the afternoon will be Luis Ordeñana, of Des Moines.
"He's an entrepreneur and he also works for a company that does accounting and has a lot of Latino business owners that he helps," Flores said. "He's going to talk about how to establish your business entity and the different entities, like sole proprietor, LLCs, partnerships and corporations."
Another question and answer session will follow the afternoon presentations.
Attendees will receive gift certificates when the program concludes.
Flores said the intention of Crawford County Cultural Diversity is to make the conference a yearly event.
"We've been talking about this for a while," he said. "We would like to have Emprendedor as a yearly event that empowers and motivates Latino entrepreneurs and any other minority. We want to connect different entities that can support small businesses and individuals in Iowa."
Future events will also feature successful Latino business owners as speakers.
The goal is to help minority-owned Crawford County businesses become successful and remain successful, he said.
"We're looking for every year to grow the conference and bring different topics," Flores said.
The current business atmosphere is difficult for all businesses – but it is also a time of opportunity, he said.
"You have to have a good strategy for the current environment and I know at least a few people are starting a business right now in this environment," he said.
Registration for the conference is $30. For more information, send a text to 712-267-2990.