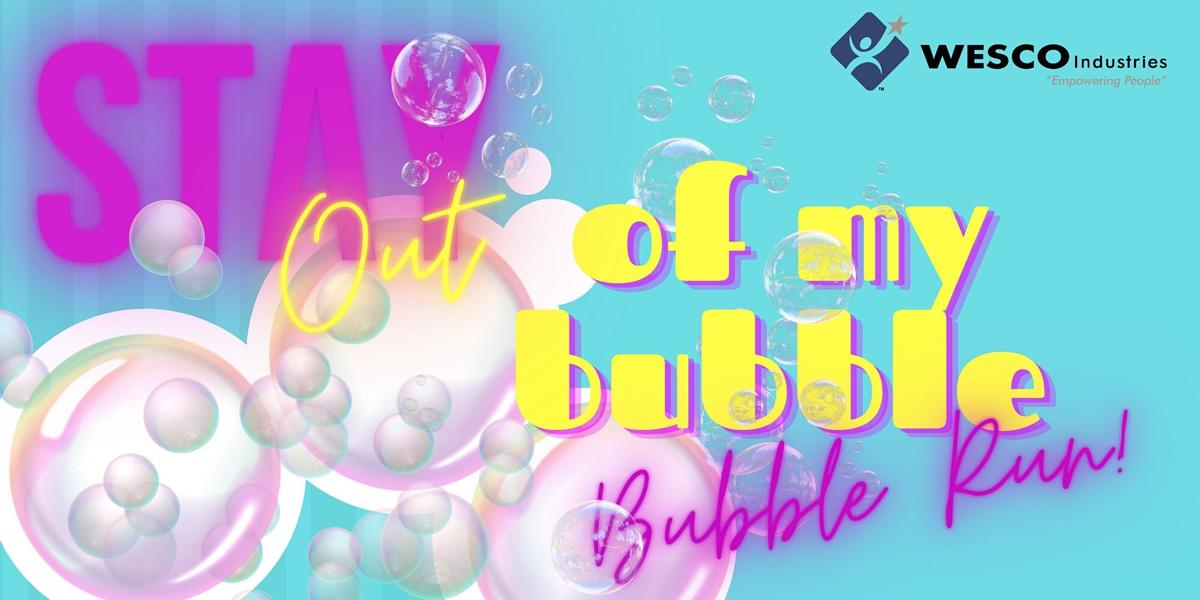 The WESCO Industries bubble run event has been renamed the "Stay Out of My Bubble" Bubble Run this year due to the ongoing coronavirus pandemic – but the run will go on.
The event is a fundraiser for WESCO Industries members who compete in the Special Olympics.
"It's for the athletes to help them with the cost of their shirts, hotels and travel expenses," said Sara Woerdehoff, assistant marketing director for WESCO Industries.
Special Olympics Iowa announced in March that this year's games would not take place because of COVID-19 – but next year's games are still possible.
Woerdehoff said participants in the bubble run will "experience" suds stations throughout the event's course, which starts and ends at the Crawford County Courthouse.
"You're going to be running through colored foam in seven different areas," she said.
Water stations will be located near all of the suds stations, as well.
The noncompetitive event is for individuals of all abilities.
"We just ask that you post your pictures on our WESCO Facebook page," she said.
Some WESCO members participate as teams, some help at the suds stations and some hand out the participation medals at the end.
"They love it," Woerdehoff said. "They look forward to it every single year."
Participants will receive a t-shirt, a medal, and entry into several giveaways following the race.
Registration for the event is $30 for adults and $20 for kids 10 and under.
Kids 4 and under may enter for free - but they won't receive a t-shirt. T-shirts may be purchased for $12.
Individuals may register up until 9:55 a.m. on the day of the race.
So far, 73 individuals have registered, 71 have signed up as sponsors (including those volunteering to help) and 50 individuals and groups have sponsored runners, Woerdehoff said.
Registration packet pickup is scheduled for Friday between 2 and 4 p.m. at WESCO.
Packets can also be delivered to businesses in town, she said.
"If you haven't registered and you plan on registering the morning of, I suggest getting there by 9:30, Woerdehoff said.
The "Stay Out of My Bubble" Bubble Run begins at 10 a.m. on Saturday and goes until noon.